NAUTIC7

News
April 2008
Nautic7 will be supporting Beneteau Fractional Yachting at the Strictly Sail show in Oakland Califonia.
February 2008
Nautic7 Global Resources, LLC launches Beneteau Fractional Yachting's British Virgin Islands fractional ownership offering through BVI Yacht Charters on beautiful Tortola. Nautic7's approach to the 10 person fractional ownership offering is unique in that the Bneteau boats can be scheuled using a high tech online scheduling system. The Beneteau 43 and Beneteau 49 will be offered as the fleet boats. A high quality concierge maintenance program designed by Nautic7 will ensure the vessels remain in pristine condition for the owners. Nautic7 will drive much of the marketing campaign to help promote the BVI program.
November 2007
Nautic7 Global Resources, LLC launches Beneteau Fractional Yachting for Beneteau, the world's largest sailboat manufacturing company. Beneteau uses Nautic7's technology application iBoat Scheduling and Maintenance Software in addition to Nautic7's marketing and branding support. Nautic7 supports Beneteau Fractional Yachting at all major sailboat shows through out the USA and Canada.

September 2007
Nautic7 Global Resources, LLC signs deal with Ocean sailing Academy in Cape Town, South Africa to provide Experiential Training, team building to corporations in Austin and throughout North America. "Ocean Sailing Academy have been providing true team building events on sail boats for the last 10 years. Our exercises have been developed through our team psycologist from years of experience. Corporations have been using us to develop their teams into well functioning units all striving to achieve the same goals. We've seen and proven that sailing provides the richest environment for team exercises, to observe and to give instant feedback and learning so that a team can begin to operate at its peak performance", says Robbie Dove, President of Ocean Sailing Academy.

June 2007
Nautic7 Austin launches it latest edition to the fleet - "Siyagruva", a brand New Beneteau 373 sailboat direct from the factory in June 2007. Siyagruva is fully equipped with autopilot, GPS, air conditioning, generator, 19 in LCD screen with DVD, roller furling main and head sails, Genaker, 12 v refrigerator, electric windlass and many more features. Siyagruva is ready for corporate team building events.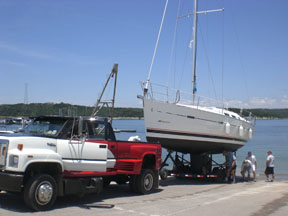 June 2007
Nautic7 Global Resources LLC, signs deal with NauticEd.org to bring the power of e-learning to the sailing industry. "NauticEd is a non profit educational company which provides learn to sail content for modern 30 to 50 ft sailboats. NauticEd provides certifications for sailors once they have passed an online test. Two courses exist: Skipper and Qualified crew member. Members of Nautic7 will be required to read the modules online and then take the tests. Upon a passing grade they will receive a NauticEd certificate which they can print out, hang on the wall and show charter companys to prove competancy. While theory of sailing does not surpass the practical aspect of learning to sail, the theory is a necessary element to helping people get over the intimidation factor of sailing a large modern sailboat equipped with all the bells and whistles". Says Grant Headifen, President of Nautic7.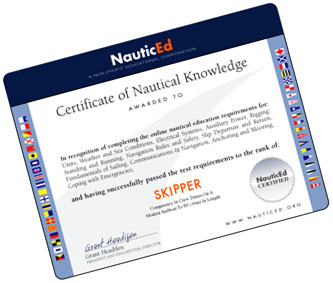 Upcoming Events