FRACTIONAL OWNERSHIP SOLUTIONS
Increasing sailboat and powerboat sales while providing more options to your customers
If you're a boat manufacturer or dealer then you've seen the explosion of sales in the fractional market of sailboats and power boats recently. And you're probably realizing now that you need to position your company quickly into this market.
Nautic7 Global Resources has the proven expertise and technology you will need to get your company there professionally. Your customers are your lifeblood and you need to ensure that they have the same kind of experience in a fractional program as they do in your boats, top class! So trying to invent the system yourself or employing a company without the experience could leave you high and dry.
About Nautic7
Grant Headifen is widely known as the father of and the leading "guru" in the nautical fractional ownership industry. He is the President and Founder of Nautic7 Global Resources, LLC. In 2001, Grant used his Background in Engineering and Internet Technology to bring the thousand year old idea of sharing sailboats to a highly professional and organized level. He started the company "SailTime" and ran it through its expansion to 30 plus franchised bases in North American and Europe. After interviewing thousands of customers and potential customers, Grant really found that people wanted more of an ownership rather than club type experience. And therefore the idea of SailTime morphed from club sharing into the more modern Fractional Ownership solution now used by the marine, aviation, vacation resort, auto and RV industries. The concept began with his invention of the online real-time boat scheduling software. This software has now been expanded into his proprietary iBoat Scheduling and Maintenance Software which is a comprehensive means of boat management and condition reporting.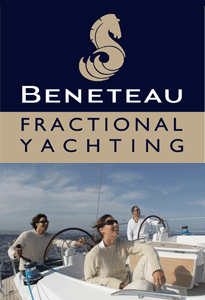 Nautic7's customer, Beneteau, is the world's largest manufacturer of sailboats. Beneteau's requirements were to create a fractional sailing system which used their current dealership network, to keep the integrity of their brand and to provide an ownership experience to their customers. Nautic7 created Beneteau's Fractional Yachting solution which is currently on a successful path to significantly increase sailboat sales for Beneteau and for Beneteau's sailboat dealerships through out North America and the British Virgin Islands. Take a view of the Fractional Ownership Systems Nautic7 designed for Beneteau Fractional Yachting's sailboat and powerboat program.
Nautic7 also designed and assisted Latitudes and Attitudes magazine's, Bob Bitchin in implementing the sail around the world Fractional Ownership program - Seafaring360. Fractional Owners can sail around the world at their leisure on a new Shannon Global 52 ft yacht or a new Beneteau 54. Owners select which ocean passages and ports they want to sail in via Nautic7's proprietary online scheduler.
Why has fractional ownership in boating and sailing become so popular?
People have been sharing boats for thousands of years. You hear about it all the time. However the difference with fractional boating is that its a structured and organized manner of sharing a vessel between people who don't necessarily know each other. The internet augments this effectively because of the real-time nature of scheduling. By properly applying this technology, a boat owner can almost feel like they almost have complete 100% ownership and control of their boat yet the costs are diminished to fractional levels. This solves your cost and time equations that constantly come up in your board meetings.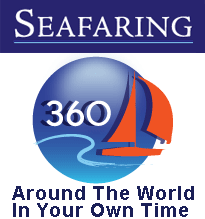 Does Fractional sales increase sales or does it downgrade potential solo buyers to fractional buyers?
This question is asked by almost every dealer and manufacturer and it is a valid question because the goal is to increase sales not move sales around. In February 2005 at the Strictly Sail Miami boat show, Cruising World magazine presented industry numbers for sales of sailboats. The 30-40 ft sailboat market was down by 7% in 2004. In the mean time the fractional sailing industry had sold 5% of the total 30-40ft boats into the market, and largely because of Headifen's efforts. Had fractional sales not been present, the market would have been down by 12%. Additionally, Hunter Marine had experienced a 10% increase in production because of Headifen's effort in his then alliance with Hunter Marine. John Petersen's (Director of Marketing for Hunter Marine) forethought to bring fractional sales into his company had insulated himself against a declining market. Clever! In the same industry meeting in February 2008, it was made obvious to all attendees that fractional ownership of sailboats is now becoming a major trend to match the white collar lifestyle trends.
The following is a list of lifestyle trends presented at the industry meeting.
| | |
| --- | --- |
| Consumer wants to: | Fractional provides because of: |
| Receive a quality experience | New boat, more options loaded on vessel |
| Have personal attention | Concierge Maintenance of vessel |
| Own tangible assets | Own a boat not be a club member |
| Have a lifestyle mission to accomplish as much as possible | Frees financial assets to do more things other than just boating |
| Enrichment of life skills | Learn boating and sailing skills and free up time away from maintenance to do other enriching things as well |
| Consolidation to the very best experiences | Top class experience because of concierge services |
If you're wanting your company to keep up with your customer's desires, then enrich your company with a Fractional Ownership option. Contact Grant Headifen with Nautic7 Global Resources. We'll design a fractional sales strategy that is custom to your company's desires. Ph 512-696-1070.
View Beneteau's Fractional Ownership Video.